Mission Statement
"The mission of Julie Burgess Inc is to operate the Julie Burgess in the best traditions of the sea whilst preserving the heritage provenance of the vessel and maintaining standards of operation and safety that are compliant with all the relevant statutory regulations.
In doing so, provide valuable publicity for our city through a strategically planned sailing program for both our homeport and other ports.
Encourage volunteer participation; provide training and sailing opportunities for the community which helps to promote tourism and the region's rich maritime heritage."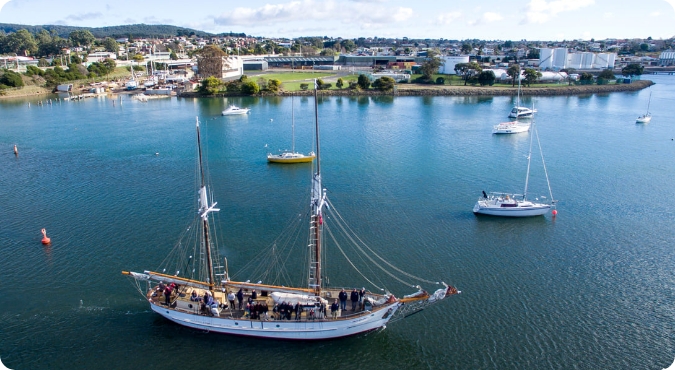 Our Values
Safety | Integrity | Reliability
What do they represent?
Safety is paramount to everything we do and is the foundation stone of the organisation.
Integrity is all-encompassing and covers all aspects of the operation and the people who are involved.
Reliability is achieved through commitment and teamwork.
Our Community Partners